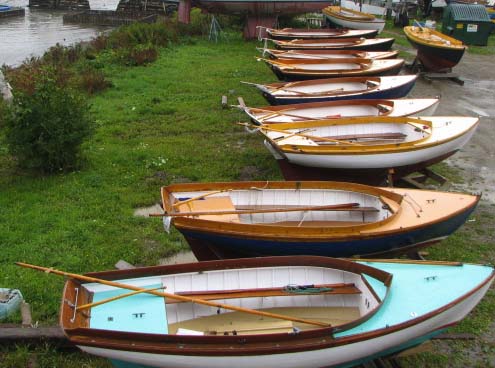 The 12 1/2 was originally built as a training boat for the children of sailors in Buzzards Bay Massachusetts. Its heavy keel and relative beam made the model an apt boat for the task of beating into the steep chop of the bay. Most 12 1/2s constructed today are made of fiberglass, but Pendleton Yacht Yard services and maintains a veritable fleet of wooden ones.
The design has long since established itself as one of the foremost examples of yachting genius, for no other type of boat has acquired a more enduring popularity. The mere fact that in 80 years, no significant modification has been made in the design testifies to its perfection.
-The Herreshoff Museum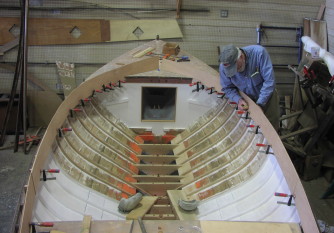 When "Ocean Rose" came to us she was in serious need of rehabilitation and restoration. Our staff of shipwrights and woodworkers have hundreds of years of tradition and experience behind them, making Pendleton Yacht Yard the perfect place to restore a wooden boat of any size.
Seolta Ban, a 1931 gaff rigged 12 1/2 that underwent a complete refit at Pendleton Yacht Yard.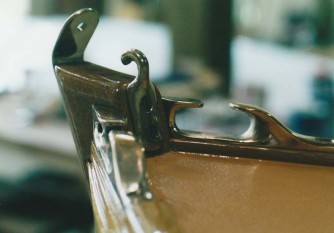 The restoration of this Herreshoff 12-1/2 include a new wooden keel, horn, transom, frames, decks, trim, hood ends, mast, standing and running rigging, lifting eyes for trailer loading, sails, seats, etc.