Bunker and Ellis Picnic Boats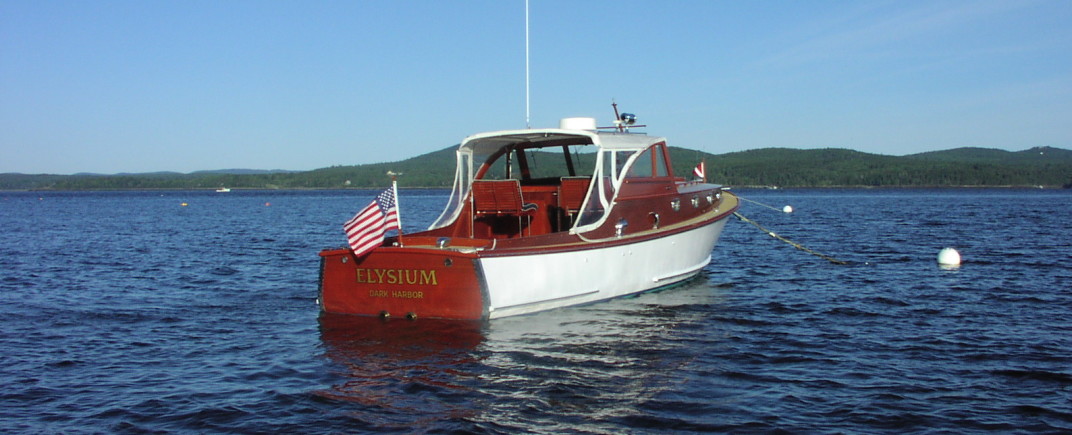 During the golden age of yachting, it was common for executives from Boston and New York to commute to their summer homes along the New England coast in moderate-sized, high performance powerboats. Renowned boat builders Raymond Bunker and Ralph Ellis raised thir craft to an art and became famous for building such vessels using traditional wood plank on frame construction methods. Based on working lobster boat designs, these boats were practical, simple and beautiful. 
Pendleton Yacht Yard is well known for the restoration and maintenance of original B&E plank boats. See examples of our work below.
Pendleton Yacht Yard has teamed up with Fitzgerald Marine and designed a modern version of a B&E boat with a cold moulded hull, the Pendleton 38 and Pendleton 43.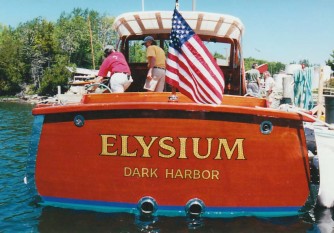 Elysium is a lovely 1956 Bunker and Ellis restored by Pendleton Yacht Yard. PYY refastened and rebunged the carvel planked hull, replaced multiple frames, replaced the hard top with the classic soft top, rebuilt and redesigned the interior, and included some stunning custom touches, including a mahogany skipper's chair. Elysium's rebuilt transom even inspired an artist's […]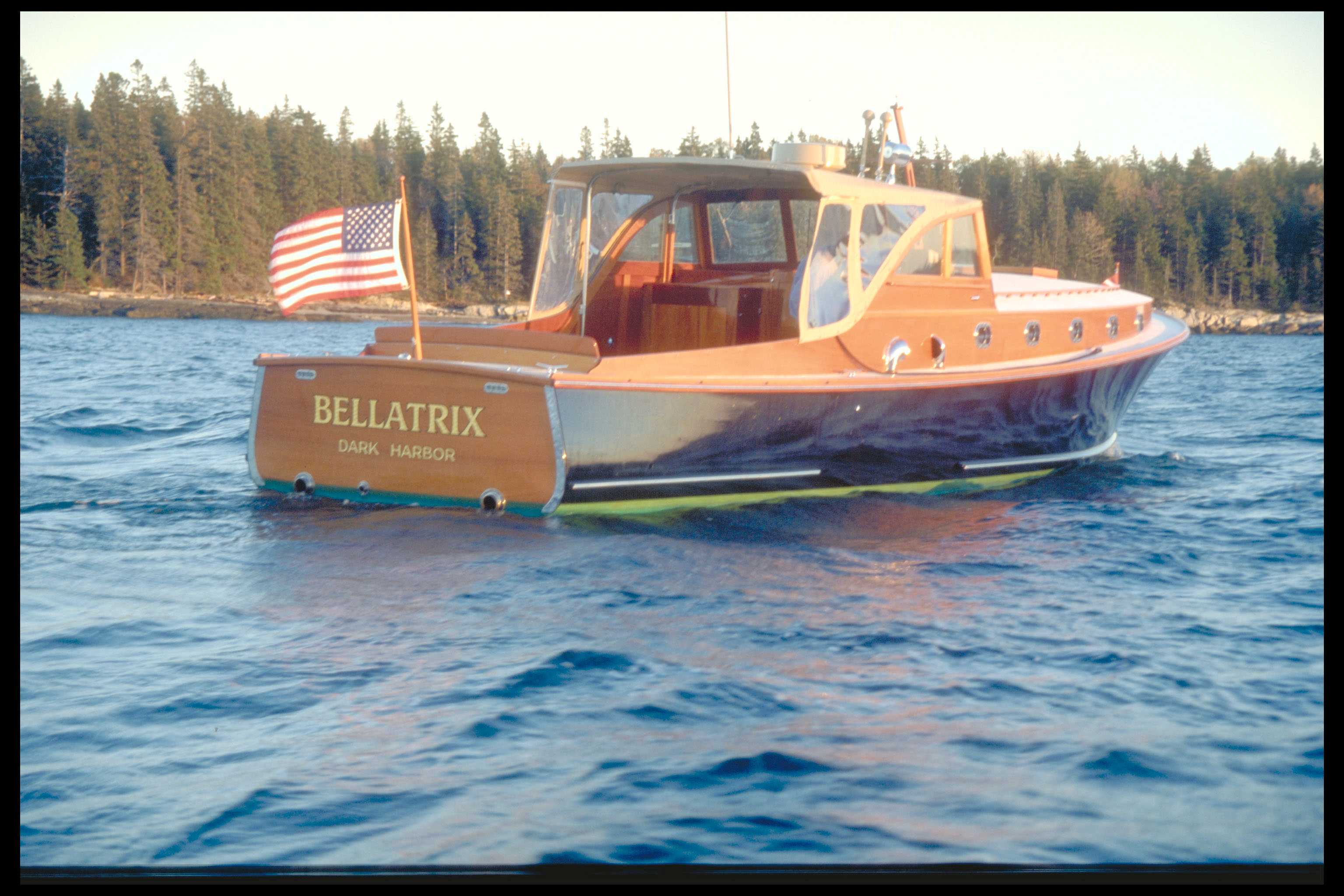 Bellatrix, originally named Water Rat, was built in 1956, and was a standout in the fleet. In these days of molded fiberglass boats with wooden accents she is the real McCoy – a true classic. If there's metal, it's chrome, and if it's wood, it's varnished. Bellatrix arrived at Pendleton Yacht Yard in distress and […]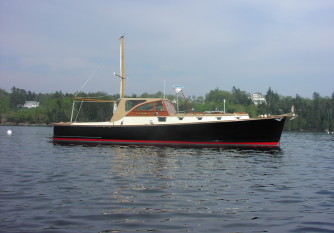 Kittiwake, a 44′ Bunker and Ellis picnic boat enjoyed a complete refit here at Pendleton Yacht Yard. She received a new windshield, new engine, all new electronics including GPS, autopilot, radar, satellite radio and weather, microwave, and flat screen TV, cabin heat, re-splined hull, new chrome on exterior hardware, redesigned interior, new cockpit layout including custom […]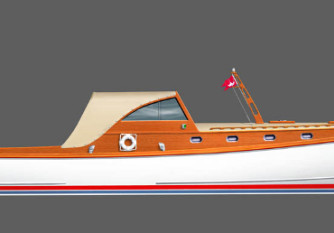 The new Pendleton 38 and Pendleton 43 maintain all the exterior aesthetics of the early Bunker and Ellis plank boats, but offers a modern underbody and low maintenance hull. Pendleton Yacht Yard has teamed up with Fitzgerald Marine Architecture for the design of this modern hull. New construction can be either in kevlar and fiberglass […]